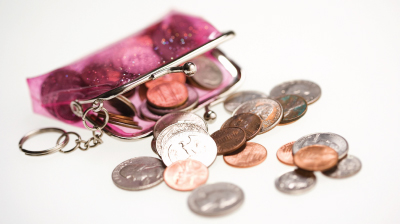 The symbol of Tishrei is the balance scale. As our fate is being decided Above during the first ten days of this month, we do well to imagine our "satchel" of sins and wrongdoings poured out on one side of the scale in the Heavenly Court, and our mitzvos and good deeds on the other. We have no idea which side will weigh down the other. But one thing we can be sure of: Every sincere word of prayer that we utter during these days of teshuvah will take its place alongside the mitzvos and help tip the scale in our favor.
It sometimes happens that a mere coin given to charity may make all the difference. Rabbi Bachya ibn Pakudah – the great eleventh century ethicist and philosopher, author of the "Duties of the Heart" – offered this illustrative parable:
A wealthy merchant, loaded down with the proceeds of his sales, once made his way through a deserted territory. He was spied by a band of robbers, who advanced towards him. The merchant recognized the threat in time, and spurred his horse on to a dangerous gallop. The distance between the merchant and his pursuers seemed to be growing, but all of a sudden, a turbulent river stopped him on his tracks.
On the verge of desperation, he imagined that he could perhaps get across to safety by building a sort of bridge with his coins. He dumped one satchel of coins into the river. But the water was too deep: nothing had been accomplished. Then a second satchel, then a third…
But the coins made no visible impression. The crossing would be as treacherous as before.
The robbers were gaining on him fast. All the merchant had left was one single coin. At this point, he spotted a boatman, and offered him the coin in exchange for a ride to the other bank. The boatman accepted and the rescue was executed in a nick of time. What all of the coins he had dumped into the river had not accomplished, one simple coin had!
It sometimes happens that we too can save our skins with a single coin: the coin we put into the hand of a worthy charity case or organization.