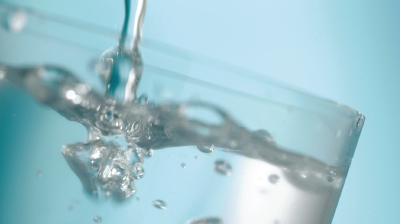 Rabbi Yisroel Salanter (1810–1883) was one most creative and influential thinkers of his generation. He is considered one of the most eminent Orthodox rabbis of the nineteenth century because of his broad Talmudic scholarship, his deep piety, and his personal influence for good. He headed a Talmudic academy in Vilna and established another one in Zarechye, a suburb of Vilna.
When the secularist movement attempted to pressure him into heading a new rabbinical college, he left Vilna and moved to Kovno, Lithuania, where he later headed a school for advanced studies, the Kovno Kollel.
He spent periods of time in Berlin, Melmo, Paris, and Konigsburg, where he worked with assimilated Jews in stemming the tide of secularism that was then ravaging the ranks of Orthodox Jewry in Europe. He taught the laws of Sabbath observance in Memel, organized lessons in Talmud for Jewish university students in Konigsburg.
In Paris, he began to arrange for the translation of the Talmud to French, but passed away before the work was completed. In Berlin, he endeavored to have courses in Talmud included in the standard university curriculum, in hopes that this way, otherwise alienated secular Jews would find their way back to their roots.
He was often asked why he left well-established yeshivas, which he had worked hard to build up, and turned instead to the scorched pastures of Memel, Paris, and other cities where there remained little of the Orthodoxy which had once flourished there. In response, he would retell the following anecdote from his experiences in Paris:
One day, he stepped into a café and asked for a glass of water. A uniformed waiter promptly brought him a glass of cool water. When he had finished drinking, Rabbi Salanter asked for the bill. He was astounded to discover that the charge was one half a franc, a large sum in those days.
"Perhaps there is a mistake?" inquired Rabbi Salanter, surprised at the exorbitant charge for a mere glass of water.
The owner of the restaurant came forward and explained the charge. "When your honor has a drink of water in his own home," he said with deference, "the water is free.
"Here, you are served by a waiter. He brings your drink in a fine crystal glass, and places it on a fine silver coaster, which is placed on a tablecloth made of fine, delicate lace. All these items cost money," explained the Frenchman.
He was not finished yet. "The musicians you hear playing in the background do not provide their services for free. The rent for this building is one thousand francs a month. It all costs money. That is why your glass of water costs one half a franc!"
Rabbi Salanter paid his bill with a smile and thanked the owner for his explanation.
Later, when he returned to Lithuania, Rabbi Salanter addressed his disciples and told them. "In the past, we recited a blessing to give thanks for the water we drank. But the café owner is right! One must pay not only for the water in the glass, but also for the person who keeps the glass clean, for the waiter who brings it to you, for the elegant coaster underneath the glass, for the delicate tablecloth, for the music, and all the rest.
"When we and our families are healthy, thank G-d, when we have a roof over our heads and a warm bed to sleep in at night, we must say thank you, as well. When the sun shines, when the birds sing, when a cool, refreshing breeze blows our way, we should remember to be grateful to the Creator who provided all these blessings for us.
"As King David stated in Psalms: 'How shall I repay G-d in return for all His kindness to me?' (Psalms 116:12)
"It is not without reason that on a simple glass of water, we recite a blessing that includes so much else: 'Blessed are You, our G-d, king of the world, through whose word everything came into being.'
"Similarly, after we eat bread, we thank G-d 'who sustains everything.' We should be grateful not only for the slice of bread we just ate, but also for the sunshine that made the wheat grow and ripen, for the wind and the rain that irrigated the fields, and for the workmen who ploughed and cultivated the ground, who harvest the grain and threshed it so it could be ground into flour.
Rabbi Salanter turned to his listeners, and asked: "How, indeed, shall we repay G-d for all these blessings?
"There is only one way," he proceeded to answer. "Each of us must be a waiter who serves others. A waiter hurries about the café, from one table to the next, to be certain that he reaches everyone who is hungry and wants to place an order.
"In Lithuania, the situation is stable, but in Germany and in France, there is a need for a waiter who will offer sustenance to those who are spiritually undernourished."
Rabbi Salanter spent many years of his life "waiting on tables" in cities of Western Europe. His legacy sustains us yet today.